Peppered Eggs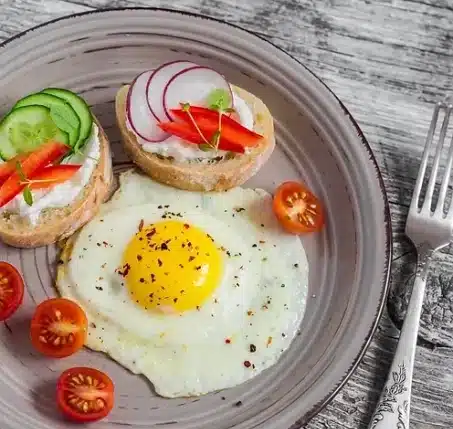 This recipe for Peppered Sunny Side Up Eggs with Gandy Dancer Pepper is a quick and easy breakfast dish that features a perfect balance of spice and flavor. The dish is made by cracking eggs into a non-stick skillet, seasoning them with a mixture of Gandy Dancer Pepper and salt, and cooking until the whites are set and the yolks are still runny. The Gandy Dancer Pepper adds a unique spicy flavor to the dish that perfectly complements the richness of the egg yolks. This recipe is perfect for those who are looking for a quick and easy breakfast option that packs a flavorful punch. It can be served on its own or alongside other breakfast favorites like bacon, toast, or potatoes.

Prep Time 15 minutes

Total Time 15 minutes
Ingredients
2 eggs
1/8 teaspoon of Gandy Dancer Pepper
1/8 teaspoon of salt
1 tablespoon of butter
Instructions
Crack the eggs into a small bowl.
In a separate bowl, mix together the Gandy Dancer Pepper and salt.
Melt the butter in a non-stick skillet over medium heat.
Once the butter is melted and hot, carefully pour the eggs into the skillet, taking care not to break the yolks.
Season the eggs with the Gandy Dancer Pepper and salt mixture.
Cook the eggs for 2-3 minutes, or until the whites are set and the yolks are still runny.
Once the eggs are cooked to your liking, remove the skillet from the heat.
Use a spatula to carefully transfer the eggs to a plate.
Notes
You can enjoy these Peppered Sunny Side Up Eggs on their own or serve them alongside toast, bacon, or your favorite breakfast sides. The Gandy Dancer Pepper adds a delicious kick to the eggs that pairs perfectly with the buttery flavor of the yolks. Enjoy!